Winter Athletics Clinic – February 25-26

massive-dev  |  February 9, 2023
Our Annual Winter Wheelchair Athletics clinic is this February 25th and 26th at the Richmond Olympic Oval. We have some exciting sessions planned

The WC Race Series Society will also be hosting their AGM on Sunday, February 26th where they will be sharing important WCRSS updates. BCWSA will be providing lunch and a room to host the AGM over the lunch break.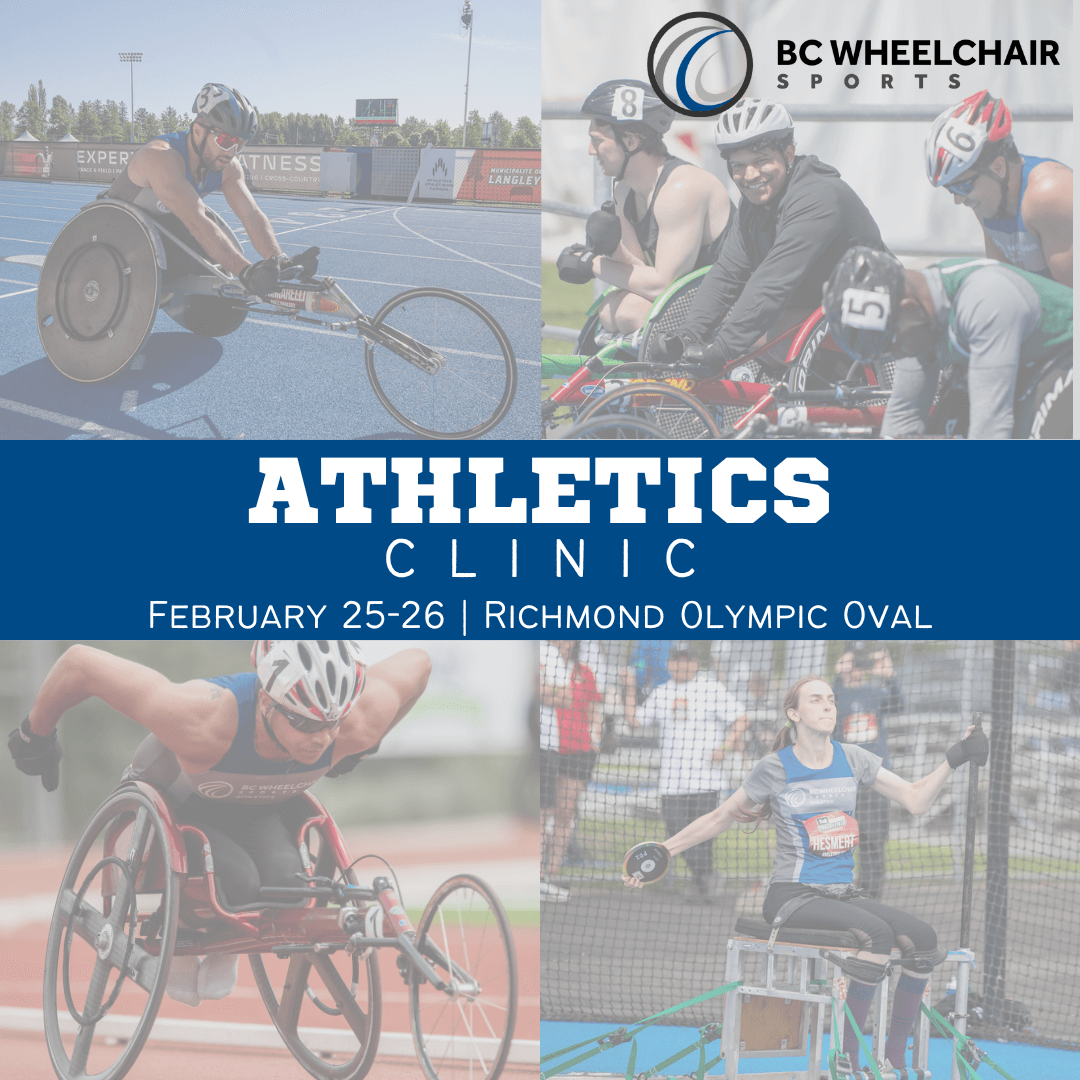 Clinic Schedule:
Saturday, February 25th
9:00 – 9:30 Welcome, Introductions
9:30 – 11:30 Throws & Roller sessions
11:00 – 1:00 Sport Nutrition session w/ Joanna Irvine (lunch will also be provided)
1:00 – 3:00 Throws & Roller session
Sunday, February 26th
9:00 – 12:00 Throws and 200m track workout
11:00 – 12:30 WC Race Series Society AGM (lunch will also be provided)
1:00 – 4:00 Have-a-Go* we've invited new participants to join us on Sunday afternoon. We have the track and court booked, you are invited to continue your training while also mentoring someone new!
Cost: Please note that if you are an athlete attending one day of the clinic, registration will be $15 and if you attend both days it will be $20. REGISTER HERE
*If you are a regional coach or athlete, please contact Jessica regarding your travel and accommodation needs.
As in previous years, attendance of at least one BCWSA wheelchair athletics clinic will be a mandatory requirement for the BCWSA Wheelchair Athletics Provincial Team Selection criteria.
To learn more, please contact Senior Program Coordinator Jessica Ferguson at jessica@bcwheelchairsports.com