City of Kelowna Wheelchair Rugby

massive-dev  |  January 25, 2022
Join Coach Kendra and the Okanagan Rattlers at the City of Kelowna's Wheelchair Rugby program every Wednesday from 4-5:30pm at Parkinson Rec Centre! This program is open to athletes of all abilities and skill levels.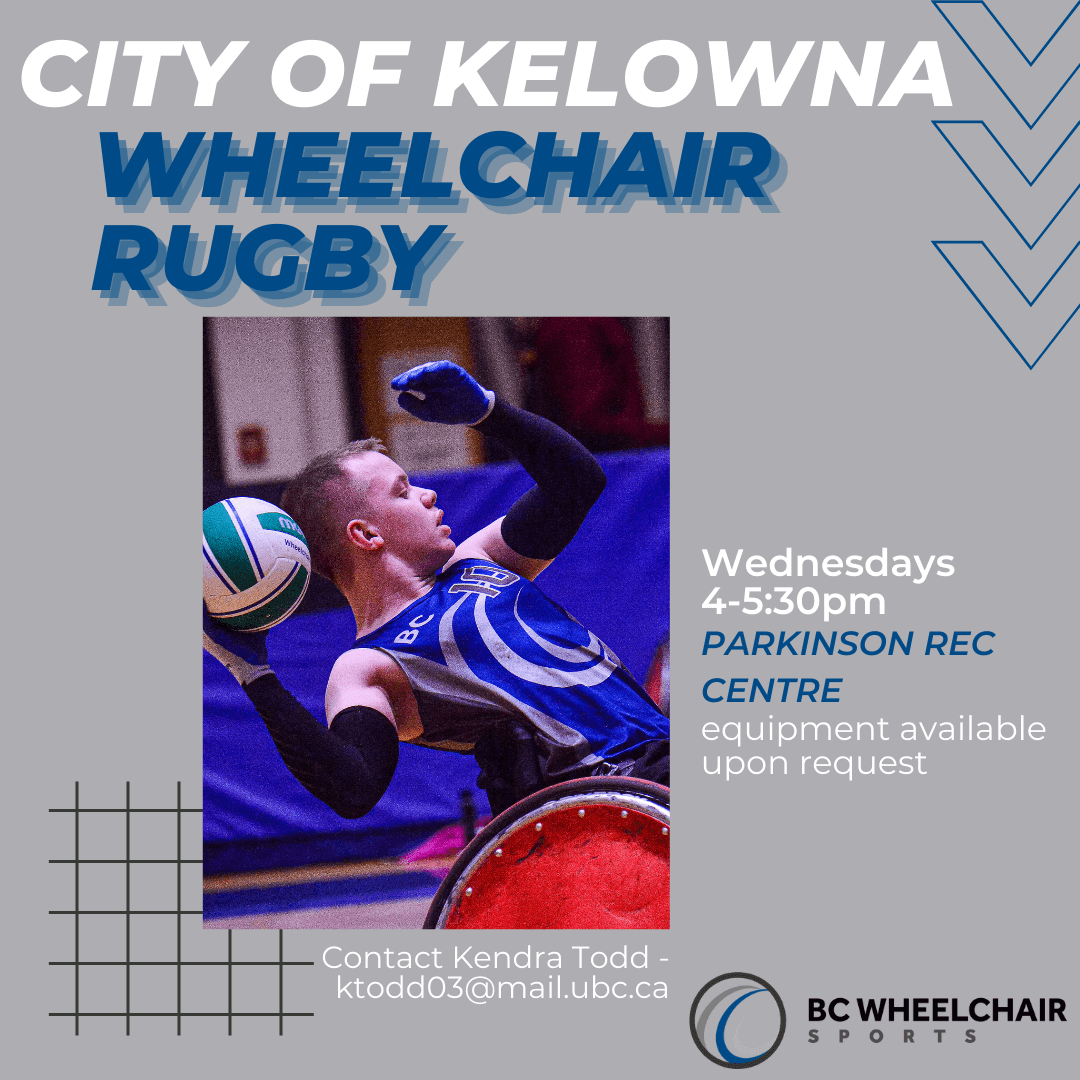 Program Info
Day/Time: Wednesdays 4-5:30pm (January-March)
Location: Parkinson Recreation Centre, 1800 Parkinson Way, Kelowna, BC
Contact: Coach Kendra Todd at ktodd03@mail.ubc.ca
Registration: https://rec.kelowna.ca/registration/public/booking/CourseDetails/22814
Equipment is available upon request!

Wheelchair Rugby
Wheelchair Rugby is a fun and exciting full-contact wheelchair sport that combines elements of handball, basketball, ice hockey and rugby to create a truly sport. To learn more about the sport and to get involved as an athlete, coach, volunteer, official or classifier – Contact Program Manager Jackie Patatas at jackie@bcwheelchairsports.com